Struggling
It's late, but Happy New Year, ya'll! I really do hope your holiday season was fun and safe.
Well, back in December, I said that this fall semester at work had been very stressful. We came back in to school in August, both F2F and online, to call it a challenge is an understatement. Anyway, I made it through fall semester, and I thought, Awesome! No serious issues!
Yeah, NO. Over the winter break, I started having severe insomnia (again). This is a symptom I have dealt with the last 8 years related to Lyme, Fibro and CFS. It fluctuates, and it hadn't been horrible for awhile. But it reared it's ugly head, loud and clear! I also started having anxiety. I couldn't relax at all. And yet, I was also fatigued.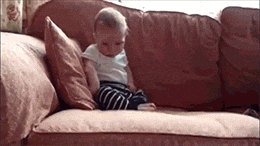 Of course, it spiraled. The no sleep, anxiety, fatigue plagued me as we came back in January and plagues me still. I've had to trim my work schedule. Luckily, my work is understanding; otherwise, I would have to take a medical leave. I still may have to do this.
I've gone to my LLMD, my gyno, my other LLMD. Truly, I am trying to get things figured out. Because of my age, hormones are changing so that is some of it. But, I also have EBV active again, and obviously I'm dealing with both a Fibro and CFS flare right now.
I've started some antiviral drops and a hormone cream as of yesterday. I REALLY hope something helps me. I am not sure how much longer I can make it limping along this way. It's starting to get to me in so many ways.
Do you have any recommendations on dealing with insomnia? If so, please drop a comment below.
I hope you and yours are doing well. Until next time, be well. – Belle