Can I lay down now?
I woke up again last night about 3 a.m. We're going on a few months of this right now, and all I can say is I'm Done. It's only 10 a.m., and I can hardly keep my eyes open. I'll be fighting fatigue all afternoon.
I've tried going to bed later, earlier, sleep meds, supplements, no devices, you name it. Some nights I can sleep a little better (more) than others, but pretty consistently, I am waking up at 3-3:30 a.m. and maybe, but most likely not, going back to sleep.
At this point, I feel like a zombie. Everything has become a little weird. Sometimes I think Is This Real Life? I spend most days struggling with the fatigue and just trying to get the basics done. Since December, I have definitely been in a CFS/FMS flare or episode or whatever we want to call it.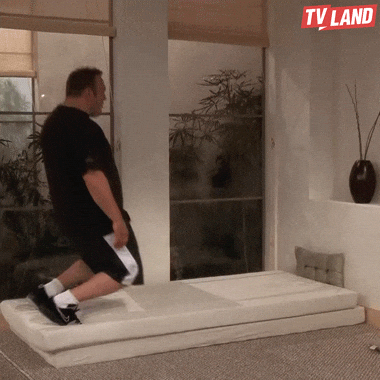 I've been able to manage to work full-time (basically). My job has been so awesome in letting me leave a little early as needed and my class schedule allows for this as well. Even leaving just 30 minutes early allows me to get home, take care of the anin]mals and lay down. I have had to take a few days off here and there, mainly to sleep and rest. I'm trying to avoid taking a medical leave; we're already really strapped for subs because of COVID.
My LLMD started me on some antiviral drops for the EBV titers and a hormone cream to help with mood swings and hopefully, sleep issues. I've only just started both of those. Please let them work!
At least it is Friday. And only a week more until spring break. I'm hoping the sun comes out this weekend! 🙂 Be safe – B